MISSION STATEMENT

The mission statement of the Foreign Languages Department is to support MoDs, NATO, PfP, EU, and MD member countries' goals and to improve military personnel qualification by providing high quality English language training that meets the standards for adequately and professionally delivered interoperability. Our Mobile Training and Testing Team Activities, as part of military cooperative education, contribute to the enhancement of trainees' language proficiency.

Furthermore, we strive to deliver modern language instruction by placing an emphasis on active learning that builds a well-balanced foundation for development and improvement of trainees' English language skills.

We boast of highly qualified and experienced teaching body that applies a modern syllabus which reflects the needs of trainees.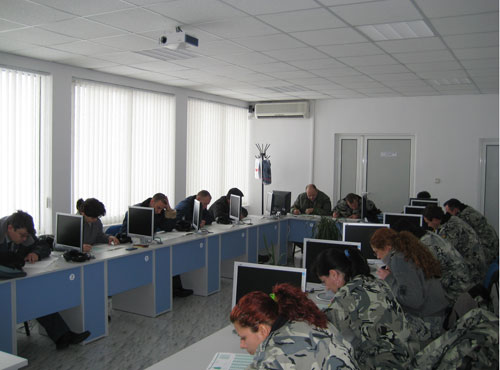 Mobile Testing Activities